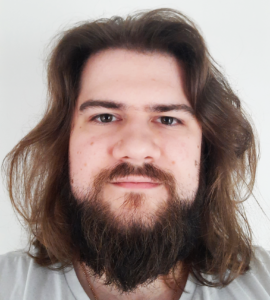 Hi! I am Dawid Pilarski. A C++ language passionate, that decided to start blogging about this language. Currently, I am a Senior Software Developer in TomTom working with navigation and automotive technologies.
I also managed to get into the Mensa society and I am a part of the C++ standard committee.
In my spare time, I am reviewing documents for the SC22 and browsing through the C++ draft looking for inspiration for new posts in my blog.
It happens, that I am doing some presentations for local (Poland, Łódź) C++ society and I am regularly (or trying to regularly) preparing some C++ presentations inside the company to spread the knowledge about the language.
If you need to contact me for business or private reasons, you can do so by my e-mail.